Education Award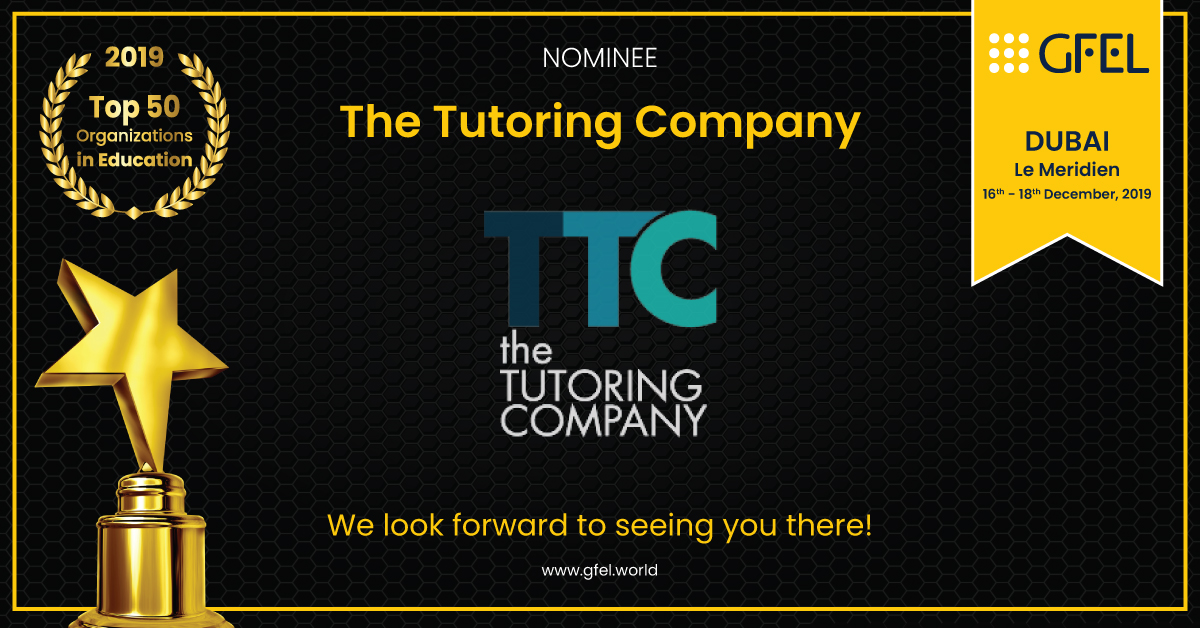 We are we proud and excited to announce that The Tutoring Company was recently nominated for an award in the category of "Top 50 Organisations in Education" by the Global Forum and Education Conference Award Committee (GFEL).
We are even prouder to announce that we have won an award in this category!!
The Tutoring Company was judged on 5 categories:
Overall Reach: This includes the popularity of TTC services and the exposure of our services to a broad range of clients.
Industry Impact: This refers to the impact that TTC has on services provided within the tutoring industry. As a specialist in individualised home based instruction, TTC stands apart form other companies delivering prepared content in centres, or online.
Spirit of Innovation: The application of internet technology to bring new perspectives and supply solutions within the tutoring industry. This is also linked to the CRM in use.
Future Readiness: The ability to deliver high quality tutoring services through our online platform and the ease with which this can be implemented.
Market Demand: The ability of the online tutoring platform to be able to cater to the increasing demand for such services and this is also linked to the CRM.
Jenny will be accepting the award in Dubai at the GFEL Conference Dec 16-18, 2019.
This award would not have been possible without the support of our website designers, Web Ideas who have been incredibly supportive from the start. In addition, a big thankyou to our accountants, Hayes Girling and our CRM and Online Tutoring Platform.
This award is also testament to the amazing job that is done by the team of TTC tutors. Their care for their students is second to none and they work very hard at ensuring that their students receive exceptional tutoring.