Tutoring in the 21st Century: Is Online Tutoring the Right Choice for You?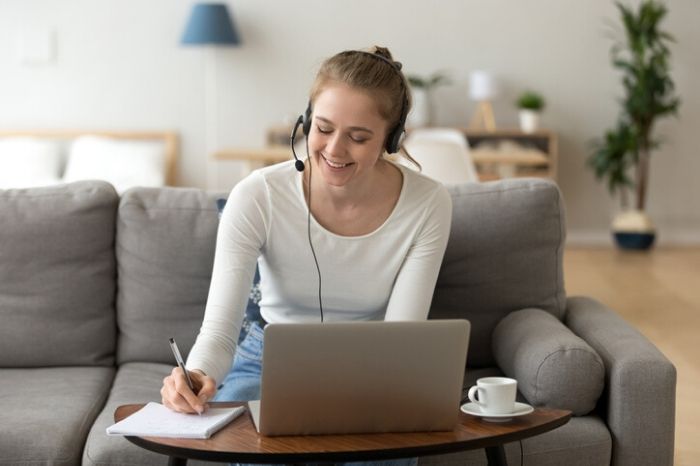 As many of you may know, The Tutoring Company were awarded the 'Top 50 Organizations in Education' at the GFEL Conference in Dubai.
You can read more about Jenny's experience receiving the award here:
Two of the main criteria for this award were Spirit of Innovation and Future Readiness.
Arguably one of the key ways in which The Tutoring Company is ready for the future is through their use of an online tutoring platform. Increasing online operations is one of the primary aims for 2022 and beyond.
Whilst The Tutoring Company provides both face-to-face and online tutoring, this blog explores why online tutoring might be the right choice for you.
Convenience
One of the main reasons why many people choose to get online tutoring is because of the convenience. Being able to have direct access to a vast range of tutors at the click of a button means you can be sure to find what you need, when you need it. Choosing an online tutor means you can have easy access to a tutor no matter where you are.
With no travel time, it is far easier to fit in extra lessons. If your children have a busy after-school schedule it is probably much easier to fit online tuition into the schedule. All you need do is log in from home and begin sessions immediately. Whether you want recurring lessons to help improve grades, or a one-off session before a big test, you will find the right tutor for your needs.
Having your tutoring online is also more convenient as you can get automated texts and emails about lesson changes and updates. This means you can be sure that you never forget about a tutoring session again!
Resources
With online tutoring, you will get the best information about your subject of choice. With highly knowledgeable tutors you can be sure that the tutoring sessions are specific to the student's needs with access to up-to-date resources. Online tutoring also means you will be able to have your sessions saved online, meaning your resources and notes will never be lost.
Safe, quality service
All tutors at The Tutoring Company are screened and interviewed before they can start working. They also all have a current Working With Children Check or Teacher Registration, meaning you can be sure that your online tutoring sessions are safe, and tailored for your children. The Tutoring Company also provides student matching, to match each student with the right tutor for them.
The Tutoring Company takes advantage of automated Stripe and GoCardless payment integration, so you can be sure that your transactions are secure. Automated payments mean that you don't have to worry about remembering to pay invoices.
The Tutoring Company is proud to offer a safe, convenient and easy-to-use online tutoring service. So why not try it out today?
If you want to learn more about the pros and cons of online tutoring you can read TutorCruncher's blog: https://tutorcruncher.com/business-growth/pros-and-cons-of-online-studying/