Understanding the difference between English tutoring and ESL tutoring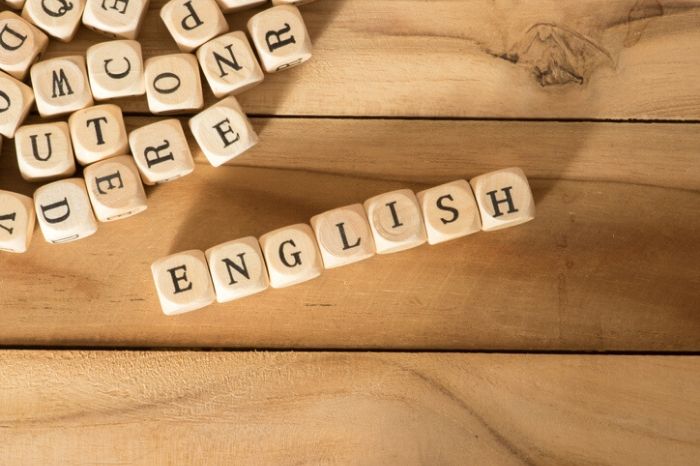 Understanding the difference between an English tutor and an ESL Tutor
If you do a search online for 'English tutors', you will get hundreds of potential tutors; primary school literacy, secondary school English, or even ESL children or adults. to list just a few. In reality, the vast majority of these tutors are not suitably qualified to teach in either of these areas. Simply having completed VCE or a University course does not qualify someone to tutor either ESL students or English to school children. Neither does having ESL qualifications enable someone to be suitably equipped to tutor school-based English, nor do English teaching qualifications necessarily enable someone to be suitably equipped to tutor ESL students.
If you want to find the right tutor for your needs, it's important to understand the difference between English tutoring and ESL tutoring.
An ESL tutor is a specialist in tutoring the English language to people who are learning English where English is their second language, whereas an English tutor is a specialist in tutoring the subject of English according to the Australian school curriculum.
The Victorian Curriculum and Assessment Authority (VCAA) is a statutory authority of the Government of Victoria. They are responsible for providing curriculum and assessment programs for students in Victoria. According to VCAA, the study of English in Australian schools enables students to:
extend their English language skills through thinking, listening, speaking, reading, viewing and writing
enhance their understanding, enjoyment and appreciation of the English language in its written, spoken and multimodal forms
analyse and discuss a range of texts from different periods, styles, genres and contexts
understand how culture, values and context underpin the construction of texts and how this can affect meaning and interpretation
understand how ideas are presented by analysing form, purpose, context, structure and language
analyse their own and others' texts, and make relevant connections to themselves, their community and the world
convey ideas, feelings, observations and information effectively in written, spoken and multimodal forms to a range of audiences
recognise the role of language in thinking and expression of ideas
demonstrate in the creation of their own written, spoken and multimodal texts an ability to make informed choices about the construction of texts in relation to purpose, audience and context
think critically about the ideas and arguments of others and the use of language to persuade and influence audiences
extend their use of the conventions of Standard Australian English with assurance, precision, vitality and confidence in a variety of contexts, including for further study, the work place and their own needs and interests
extend their competence in planning, creating, reviewing and editing their texts for precision and clarity, tone and stylistic effect.
Clearly this is a lengthy list and tutoring accordingly requires specific skills. The people most likely to possess the best skill set are those who:
are registered English teachers with an Australian teaching degree,
are undergraduates studying to be an English/Primary teacher or
some high achieving VCE graduates completing other Bachelor degrees that involve further study of English.
At The Tutoring Company, these are the only tutors we employ. We do not employ tutors with Cambridge qualifications such as CELTA, or English teaching degrees for Teaching English as a Second Language. These tutors are specialist ESL instructors employed by ESL Tutoring Services.
ESL tutors cover a wide range of needs for English language learners. Helping students to improve their everyday (general) English is only one facet of English language tutoring. ESL tutors are also skilled at helping students in many other areas.
ESL tutors can prepare students for internationally recognised language tests such as Cambridge IELTS. For people who wish to further their education, there is English for Academic Purposes (EAP) which is particularly focused on the language skills needed in tertiary education settings such as universities and TAFE. The English skills required for reading, writing, listening and speaking in these areas is quite specialised. For example, students need to be able to listen to lecturers and take notes at the same time. Tertiary studies also focus on critical thinking so it is important to know how to present and support your arguments, conduct research, write up research papers and present your findings orally. These are all skills which specialised ESL tutors can teach.
For people who would like help with their English for the workplace, ESL Tutoring Services also has tutors for Business and Corporate English. ESL tutors can teach you how to communicate to your colleagues, employers and clients. However, English alone is not always enough. It's often also important to know about Australian culture and customs; what you should or shouldn't do in the workplace. Having this knowledge and improving your English skills will make you more confident and help you achieve your own personal goals.
Obviously, when English is learned as a second language, ESL students come from a huge variety of nationalities, cultures and backgrounds. Everyone learns languages differently and everyone has their own individual goals and needs. Because of this, there can be no single curriculum that suits everybody. That is why at ESL Tutoring Services every tutor constructs lessons according to the needs of each individual student. Whatever your particular needs are, we will help you.
ESL Tutoring Services has highly qualified and experienced tutors to help you in whatever area of English you require. Our tutors have accredited ESL qualifications such as CELTA and Certificate IV in Training and Assessment, in addition to having various university degrees.