When you're thinking of hiring a tutor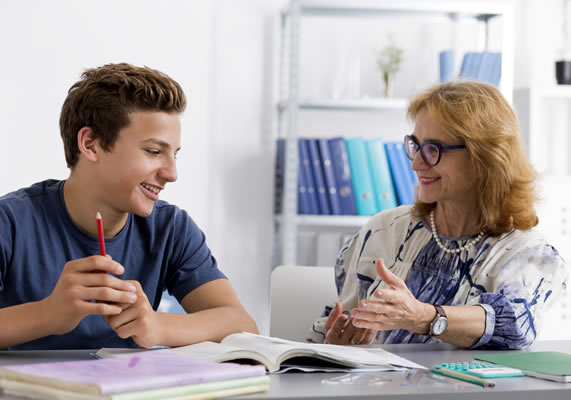 The decision to employ a tutor is not one that parents take lightly. The Tutoring Company understands this and are very aware of the need to ensure that tutoring not only addresses academic concerns, but also fosters confidence and self-belief in students.
When considering the needs of the student, many factors need to be understood in determining the type of tuition required, the term of tuition and whether tuition is the right thing at the current time. Sometimes, some children will require some form of assessment to determine why they might be underperforming and struggling at school. In these cases, it is best to delay tutoring until all necessary assessments are completed. But don't be misled by many of the assessments offered by many companies. These are simply grade-based assessments that won't really provide you much more information than you already know from the school report. A true assessment is diagnostic, as offered by The Tutoring Company. The assessments offer insight regarding any potential underlying learning difficulties that have not yet been understood or diagnosed. The results will allow the tutor to tailor sessions specifically for the student. If assessment results raise particular concerns, the support of other specialists may be recommended.
In addition, it is necessary to understand whether the child is struggling across the board, or just in certain areas or subjects. For other children it may be more about their organisation and ability to complete homework and to study effectively. Many highly capable students simply lack effective strategies enabling them to demonstrate their understanding and therefore appear to be less capable than they really are. Understanding these aspects of a student's performance will enable The Tutoring Company to determine the type of tutoring and the length of time tutoring may be required.
In addition, the chosen tutor has been carefully selected as The Tutoring Company knows that not every tutor is right for every child. The Australian tutoring industry is unregulated, presenting many concerning issues for parents and students. Therefore, The Tutoring Company is a member of The Australian Tutoring Association. This means that we are bound by a code of conduct, providing parents with the peace of mind required, when allowing a stranger in to their home. Please see the next blog, for more on this issue.