How To Start a Home-Based Tutoring Business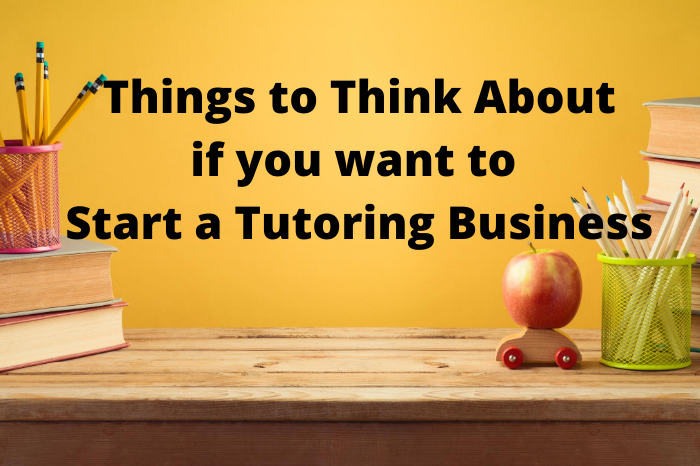 Tutoring is a global industry destined for phenomenal growth over the next few years. Many people are interested in becoming a part of this fast growing industry but, like any business, there is huge competition. Therefore, thought and planning needs to occur prior to starting a tutoring business to increase the chances of success.
1. PLAN
Tutors need to think of the following:
How am I going to attract students?
How am I going to manage bookings, payments etc?
How am I going to deliver lessons?
Should I have website?
How will I promote my services?
2. DECIDE
Making decisions regarding each of these aspects is not easy as there is a vast array of choices:
Adversting/promoting on social media platforms: which ones to use and how to use them
What customer management software should be used, if any.
Lesson delivery can be at a tutoring centre, tutor's home, student's home and online.
There are numerous online platforms available so how to decide which is the best one for you?
Should I make my own website or pay someone?
Shoud I even consider a franchise?
Should I hire tutors now or later?
I have only just touched on the decisions that need to be made and you should be clear that these decisions come at a cost, both in time and money. So tutors also need to decide if they have the time and the money to accomodate their decisions.
3. SEEK SUPPORT
In addition, tutors need to consider if they have the skillset required. This refers to both business management skills (these can be learnt!) and the skillset required to tutor varying subjects.
To assist you on your journey, you can join one of our programs through My Tutoring Business with The Tutoring Company. We have taken the time and spent the money to make sure that we have the best systems in place to deliver both home-based and online tutoring.
Tutors can have their business up and running within 24 hrs. Tutors pay a low monthly subscription and are not locked in by term contracts. Tutors can opt out or upgrade at any time.
All the hard is done. We have sourced what we consider to be the best and most affordable CRM and online classroom platform. We are skilled at using both and training is provided to help you use these systems quickly and effectively. We are passionate about helping you succeed so are here to support and guide you. You will be personally mentored by Jenny Pownall, the owner and founder of The Tutoring Company.