How To Start Your Tutoring Business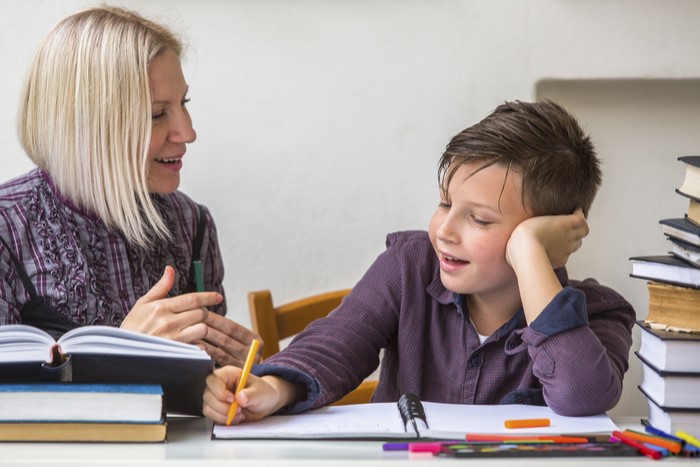 Congratulations!
You have the taken the first and most important step for anyone considering starting a tutoring business. Researching and planning now will save you money and time and increase your chances of success.
Running your business from home is a great way to start a tutoring business as you have very few overheads and can run it easily on your own if you have the right tools (including a CRM and Online Tutoring Platform.)
Considerations
Parents vary greatly in what they are looking for in a tutor. Some are happy with a university student who can provide some weekly assistance and charge a low hourly rate. Others are very specific about the qualifications they want in a tutor and will pay a much higher rate for a highly qualified and experienced tutor.
What is most important is what makes you unique as a tutor and your ability to convey this to clients, so they choose you.
Tutors typically can earn anywhere from AUD$20 to AUD$120 per hour (or even more!) depending on qualifications and experience. Tutors with expertise in specialized topics or with specialised skills can often charge higher rates. Your hourly rate will also depend on your overhead costs and the profit you would like to make.
Tutoring can be done at the client's home, at the tutor's home, or in another location, such as a school or library. Online tutoring is also becoming increasingly more popular and there are many fantastic online delivery platforms available. These platforms are specifically designed for online tutoring, unlike Zoom which is designed as a meeting platform and does not meet best practice requirements for online tutoring.
Running your own tutoring business, as opposed to working for another tutoring business, has its own set of pros and cons
Pros
Easy to set up
Upfront costs are small
Hours are flexible and you suit them to fit your lifestyle
Supplement current income
Opportunities for growth and expansion by hiring tutors
You are your own boss, establishing your own reputation and putting your own ideas into action.
Cons
Most tutoring occurs at nights and on weekends Long working hours as you get established
Lack of business development skills may impede business growth
Website development skills may be lacking, or you may not have the finances to pay for a website to be developed.
No knowledge of marketing your business and getting new students Students can be temporary leading to inconsistent income
School holidays can impact bookings
Tutoring Business Options
Buy a tutoring franchise or business opportunity. High up-front costs are involved. Many aspects to the business are set and you must adhere to these as a franchisee. You may not be able to set your tutoring rates.
Work as a contractor/employee for other tutoring business. Tutoring businesses will vary in whether their tutors are an employee or a contractor and there are benefits and disadvantages to both. Tutor rate will be set by the business and will be a lower rate than if you had your own business.
Start your own tutoring business. You have total control over all aspects of the business, and you can charge a higher rate.
Align yourself with an established and reputable tutoring business. Similar to starting your own business, but without the cost of buying a franchise.
Each business is unique and you must decide what is right for you. Whilst this list might look intimidating, some of these decisions are really quite easy. If you have difficulty making any of these decisions, then you should seek support from an industry body or professional.
How to decide what is right for you:
Understand your tutoring skills and the subjects and year levels you can tutor. Tutoring more subjects doesn't mean you will get more students so stick to what you know.
Know who your students are. What is the age and year level of your students? What is their academic history? Do they have Learning Difficulties?
Know where your students live. Where do your students live and what travel is involved for you or them? Where are you going to tutor them?
Online tutoring will broaden your possibilities but what platform will you use, and do you have the right equipment?
Decide on your pricing. What is the pricing range you can charge? What is the average rate for tutors with a similar skill set?
Contracts and Terms and Conditions. Will clients need to sign a contract with you, or should you have Terms and Conditions? How do you write a contract and Terms and Conditions? Have you thought about public liability insurance?
Decide on your business structure. There are a variety of options within Australia, but it is more likely that you would start as a sole trader.
Do you have an accountant to advise you and do you understand the tax implications of your business structure? When, and how, do you charge GST?
Name and register your business. Consider doing this at the same time as registering a URL. Do you register as a .com or.com.au?
Write a business plan, outlining all aspects of your business, and how you plan to grow it.
Map out a marketing plan. A good tutoring marketing plan will include a website and social media platforms where people can learn about you, a networking strategy, and a referral system.
Manage bookings, invoicing and payments. Should you automate these tasks with a CRM? What payment methods should you use?
For a detailed guide to starting your tutoring business click here
About the author: Jenny Pownall is a highly qualified and experienced teacher and Founder and Owner of The Tutoring Company (Australia). Jenny is a member of the Australian Tutoring Association board, winner of the global "Top 50 Businesses in Education 2019" and conference presenter and speaker.
You can email jenny@thetutoringcompany.com.au