Tutoring Contracts and Terms and Conditions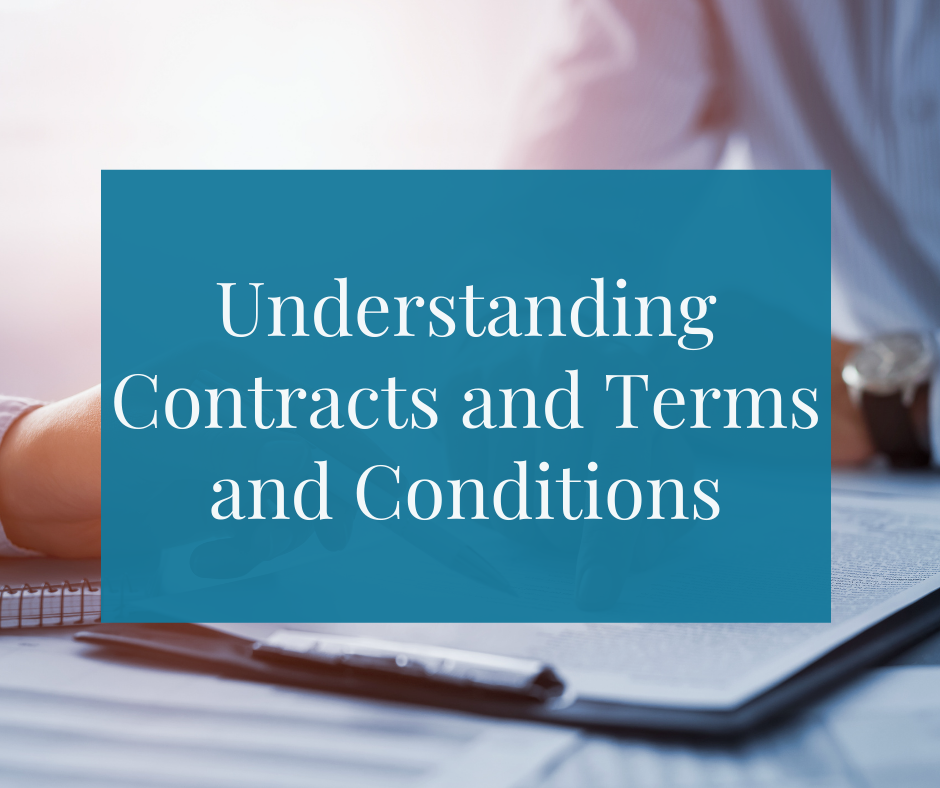 Contracts and/or Terms and Conditions are an important part of any business. Both provide clear direction as to the expectations of clients and employees when they work with you.
Terms and Conditions are generally the set of rules that clients agree to when they use your service. They provide certainty about all aspects of the service before clients use your service and prevent misunderstandings. They are usually agreed to via a checkbox online, without requiring a signature.
Terms and Conditions protect both you and the client when a dispute arises. Business owners, therefore, need to think about aspects of their business that might be disputed such as refunds, and include clauses that protect their business.
The Terms and Conditions are also important in protecting both the client and student and careful thought and planning need to surround how this is to be incorporated in Terms and Conditions. For example, Child Safety must be the number one factor in lesson delivery and therefore home-based tutoring should never be conducted in a child's bedroom and parents must agree to provide a space within the home that is visible by them.
A Contract is very similar but will be more detailed and allow for personalization such as the agreed hourly rate. A contract must be signed by both parties. It creates a formal atmosphere and should be used when hiring tutors.
Tutoring companies need to decide if they are to use Terms and Conditions or Contracts with clients and tutors.
Clients of tutoring companies are often quite uncomfortable with signing a contract for the supply of tutoring services. They don't want to be obligated to ongoing tutoring if they are unhappy with the service or cannot continue for personal reasons. Knowing that money cannot be refunded (often a clause in client tutoring contracts when Term bookings and payments are made in advance) can mean that a client chooses not to sign with the company.
Tutoring businesses, however, must protect their clients, students, tutors, and their business and therefore find client contracts the most effective means of doing this. But, I have never asked my clients to sign a contract but agree to Terms and Conditions instead.
Our Terms and Conditions cover all aspects of the service and outline both The Tutoring Company's and the client's responsibilities. The Terms and Conditions are automated on client accounts and they must be agreed to before the client can proceed to log in. Our Terms and Conditions cover both the company and client responsibilities about aspects of the service such as cancelling lessons, payment terms, child safety conditions and lesson delivery in online, home-based and centre-based environments.
We have never had an issue or any concern from even one client regarding the Terms and Conditions. I'm not sure if this would be the case if we asked clients to sign a contract. In fact, I am told by clients that one of the reasons they choose The Tutoring Company is simply because we have Terms and Conditions as opposed to a signed contract.
I use a contract for tutors joining The Tutoring Company. The contract is deliberately extensive as we want to make sure that every conceivable aspect is covered, thereby protecting the tutor and The Tutoring Company. The contract is non-negotiable.
Writing a Contract and Terms and Conditions can be difficult but these templates are purpose-built for tutoring companies. Simply add in your own company details, edit the templates to suit your business and you're ready to go!