How to find the time to run your business!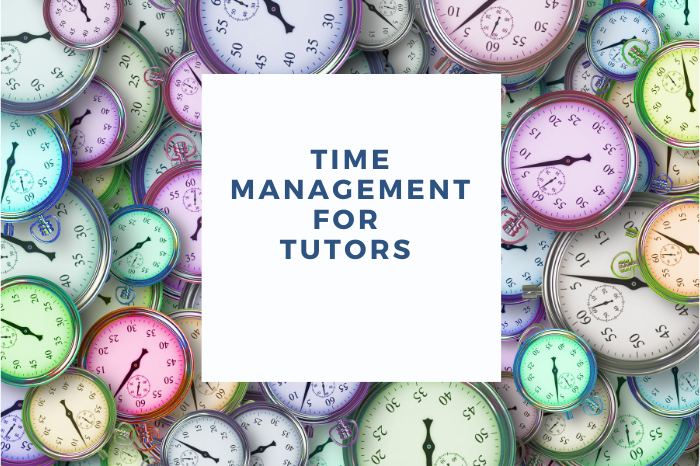 Finding the TIME to actually WORK ON your business rather than just WORK IN your business is crucial if you are to GROW your business.
Have you ever actually tracked your time in one 24 hr period?
Are you thinking: "I don't have the time to do that?"
Then you absolutely MUST do this.
Once you actually understand what you are spending your time on, and I mean being really explicit here, you can't really plan how and what needs to change.
This is a good list of what to track:
answering the phone
making phone calls
booking in students
creating and sending invoices
taking payments
reconciling payments against invoices
overdue payments
sending emails
time on social media (personal)
time on social media (business)
sending zoom links
creating zoom links
managing other online tutoring platforms
sending reports
speaking with parents after a lesson
preparing lessons
finding resources
managing tutors
hiring tutors
advertising
etc, etc. for your business
time spent on your family
and of course, time sent on you!
When I first did this, I was shocked by how much time was being wasted on administrative tasks. I was frustrated because I couldn't spend time growing my business or developing social media skills.
I tried a few different apps and platforms and nothing really worked.
Until I discovered tutorcruncher.
Tutorcruncher manages absolutely everything you would consider to be an administrative task and automates the vast majority of these tasks.
I estimate that this platform alone saves me up to 5 hrs daily!
Also, tutorcruncher has inbuilt links to my amazing online classroom and this saves me more time.
I use groupworld for online tutoring, but you can really choose from quite a few platforms from within tutorcruncher itself. Using groupworld means there are no links to send as students access their classroom from within their tutorcruncher account. Perfect.
Social media is a must for any business these days and I love Sendible for automating posts to multiple channels and managing the scheduling of my posts.
I add in Canva to design posts. You can choose templates to save you time designing, among many other time-saving features.
I also save time by repurposing content. Blogs are turned into social media posts, old blogs are redone and improved, old posts are reposted.
Emails are automated through either tutorcruncher or Mailchimp, depending on the audience.
I love Xero for all my accounting and this is also linked to tutorcruncher.
Clients' payments are automated through GoCardless and Stripe which even automate overdue payment reminders.
My website is externally managed, but I am still able to go in and edit anything I want. My blogs can be done en masse and scheduled to go out at various times.
As well as running my own business, I manage the social media for another organization and am a Board Member of the Australian Tutoring Association. I also mentor other tutors wanting to develop their businesses. These activities also take up time, but I can do this extra stuff because I have more time available!
Now I can hear you saying "But those platforms/apps cost money!"
Yes, but the time these have given back to me has meant that I have been able to develop my business and substantially increase my income. So, the monthly outlay on these subscriptions has actually made me money!!
Many of these apps/platforms have free trial periods so sign up and give it a go. If you want a 4-week tutorcruncher trial please let me know.
If you simply love a lot of these ideas but are not really a techy and a lot of this sounds a bit too much for you, then perhaps you might consider joining The Tutoring Company with your own branch?
Everything is set up for you and I'm here to guide and support you on your journey.
If you want to know more, please send me an email: jenny@thetutoringcompany.com.au