The TTC Specialised Online Tutoring Platform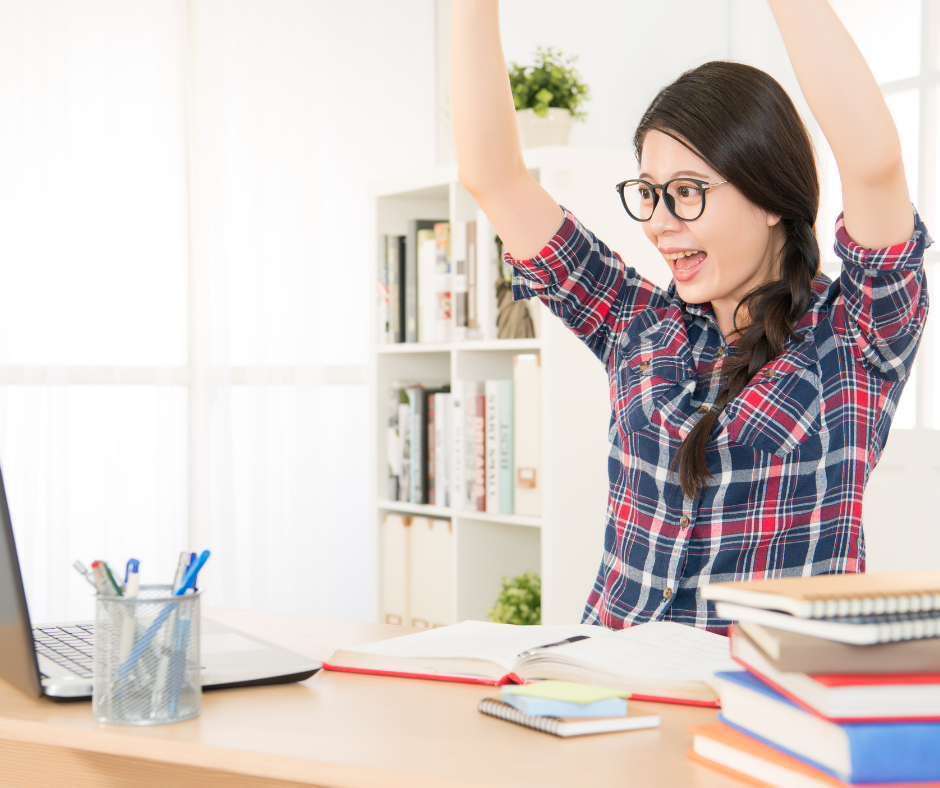 Unprecedented demand for tutors, together with a shortage of face-to-face tutors across Australia has made online tutoring more popular. But, not all online tutoring delivery methods are the same, nor are they all effective.
Online tutoring works most effectively when students are tutored in an environment that most closely resembles face to face tutoring.
The Tutoring Company Online Platform delivers an exceptional tutoring experience for students and allows tutors to personalise the online tutoring experience uniquely for each student.
How do we do this?
Each student has their own private room which is customised just for them.
Students have different needs so it makes sense that their private classroom, and instruction, should be adaptable to these needs.
For example:
A math student will have specific functions included in their room that an English student will not have. These functions include built-in graphing and calculator tools, and an advanced equation editor.
The inbuilt math tools are also excellent for Biology, Physics and Chemistry students who can also use the equation editor.
An English student will easily be able to work collaboratively on a document in the shared text editor.
Any student can upload any type of document, including word, excel, PDFs and even PowerPoint slides, that can be used in a variety of ways with their tutor. This includes being able to write on the document itself or using the document to guide the lesson in the shared workspace.
Both students and tutors can share their screens. Tutors can see the student's school LMS and provide guidance and assistance to view and complete school set tasks. Screen share is also a great way for students and tutors to work on external websites, adding an engaging element to lessons.
Primary years students who struggle with writing will benefit from the shared text editor where a tutor can model writing, assist a student to edit their work and guide them closely in the essay writing process.
Younger students will often need greater visual contact with their tutor so increasing the video screen size up to full screen achieves exactly this.
Turning off the student video can be helpful for very shy students, or those who are really lacking in confidence.
Text chat is a great feature for groups or even private students who might find it easier to type their questions or responses rather than speak.
Tutors can have complete control over a student's ability to interact within the classroom. This is a great feature for students who are easily distracted or working in a room with another student. The tutor can allow a student's writing/speaking access only when asked and prevent students from interrupting each other.
Student microphone and video controls can be disabled and only provided access when the tutor allows.
Students working in groups can work separately in a break-out room and then re-join the group later.
Students can draw/label diagrams which is an essential feature for science students.
Primary students struggling with numeracy will be able to use a simple calculator.
Primary students will also benefit from grids on pages that allow for explicit work on concepts like place value. Grids can also be used for spelling and even handwriting practice.
Any page can be saved to the student's computer or immediately printed.
Every lesson is recorded. Apart from the security aspects, this also allows students to focus completely on the lesson without having to also try to take notes off-screen. Students can review the lesson within the next few days and take notes then.
Making mistakes is a wonderful learning opportunity so we often recommend that a page with many errors is not deleted but that the student restarts the task on a newly inserted page. When the work is correctly completed the student can simply look back at their previous work to see where they were going wrong and then explain what they have learnt.
Work can be retained in a room to be reviewed in the next lesson or used as the starting point for the next lesson. This relieves the pressure many students feel to complete work in a set time and allows time for the student and tutor to really explore a concept.
The personalised nature of each classroom also means that tutors can quickly and easily adapt instruction during the lesson itself. This is of great benefit to students who may need to review or relearn work taught earlier and where this becomes apparent during the lesson.
You can find out more here or call us on 0432221995.